You can contact us at: support@NorthwayGames.com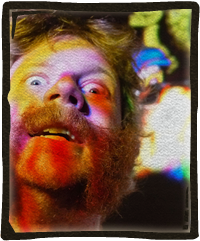 colin @ NorthwayGames.com
Colin Northway
I did the programming for Deep Under the Sky as well as half the design and a bunch of other stuff (that's how indie dev works!) Back in 2008 I wrote the successful Flash game Fantastic Contraption. My wife and I subsequently quit our jobs, gave away all our stuff and became travelling indie game developers. I released Incredipede from Mexico in late 2012 and have worked on Deep Under the Sky in the Philippines, Panama, Argentina, Brazil, Canada and a few other countries! You can check out some of our travel pictures if you want.
Deep Under the Sky mostly exists because I fell in love so hard with Rich's prototype BrainSplode! and managed to connive Rich into working on an expanded version with me. Originally Gasketball and Solipskier dev Mike Boxleiter was also on the team but had to leave to finish Gasketball. His early design work had a large impact on making the game what it is today.
Tweet me! Visit the NorthwayGames development blog!